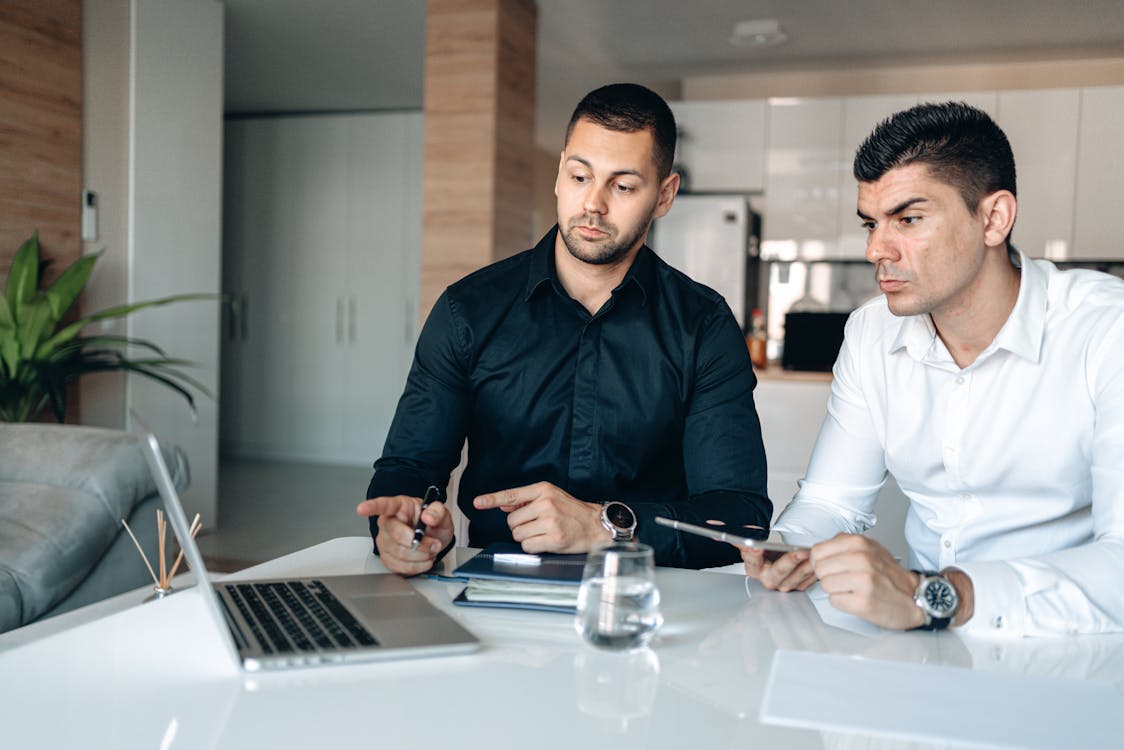 If you're new to the healthcare consulting industry, it can seem like there are a lot of consultants and not enough consulting clients. There are a lot of reasons why this may feel like the case, but we'll get into that later in this post. First, let's talk about how you can stand out from the crowd and attract more potential clients as an independent consultant. A career as a healthcare consultant is exciting and rewarding. However, it's not always easy to land those first few clients. These strategies will help you go beyond your network and grow your business faster by focusing on marketing and healthcare SEO to attract new patients and accelerate your growth.
Create Content That Serves Both Marketing and SEO Goals
Content marketing has proven to be an effective strategy for many types of companies, but consultants have yet to take full advantage of it. If you write articles, white papers, or other pieces of content, you have a great opportunity to establish thought leadership and promote your brand at the same time. That doesn't mean you have to publish original content on a consistent basis. You can also repurpose your existing work in different ways to maximize its ROI. For example, you can create an infographic based on one of your blog posts or re-record a webinar and turn it into a video. If you aren't sure where to start, consider topics relevant to your target audience and industry. Focus on providing value and avoid any blatant self-promotion. You can also include a link to your website or a landing page within your content to encourage people to take action.
Networking is Still The Most Important Strategy
It's important to remember that while marketing and healthcare SEO are great tools, nothing beats good old-fashioned networking. Even as the industry evolves, nothing replaces connecting with people face-to-face. Whether you're at an industry conference or a friend's birthday party, be sure to introduce yourself to as many people as possible. Ask them about their business and share how you can help them. Put together a list of healthcare professionals to reach out to and make a point to stay in touch with them on a regular basis. There are plenty of online networking groups, forums, and LinkedIn groups you can join to expand your network even further. Don't be shy about sharing your information and asking your network for referrals.
Keep Your Services Fresh and Unique
Not only will this help you stand out from the crowd, but it will also give you more insight into what your ideal clients really need. You can do this by offering a free consultation. This helps you get more face time with potential clients and find out what their challenges and pain points are. Once you have a better idea of what they are looking for, you can start looking for ways to differentiate yourself and your services. Add value by including tips and tools on your website and social media pages that reflect your expertise. Consider joining a local networking group and offering a free presentation on a topic related to healthcare. This will help you stand out while gaining valuable speaking experience.
Don't Forget About Google`s User Experience Richness Effects (UXR)
Google's User Experience (UX) Richness Effect (UXRE) was introduced later in this post. It's the idea that when it comes to the search engine, user experience is no longer just about the content of your website, but about the surrounding elements as well. This is important because it means that the way you optimize your website isn't just limited to your content. You also need to make sure that your website has a high-quality design and is user-friendly. You want to make it as easy as possible for your potential patients to find your website and take the next step.
Once you have your website all set up and optimized, make sure you are following best practices when it comes to linking between your pages and linking to other websites. You want to avoid any potential penalties by staying away from these practices:
Avoid excessive linking to your own site.
Avoid excessive linking to your own articles.
Don't link excessively to unrelated websites.
Develop Relationships with Influencers
There are many different ways to build relationships with influencers in your industry. You can start by joining online communities and connecting with people on social media. You can also consider developing partnerships with relevant publications by offering to write guest posts or be interviewed for podcasts or webinars. Once you've established these relationships, make the most of them by asking how you can support them. Offer to write guest posts for their website or link back to their content. You can also consider making donations to organizations or charities they support. Building relationships with influencers can help you get more exposure and drive more traffic to your website.
Build a Website that Drives Business
The first impression a potential client has of your business is that website. This is why it is so important to make sure your website is not only optimized for search engines but is also user-friendly. A few things to consider when building your website:
What is your unique selling proposition?
What is your target audience?
What services do you offer?
How can you make your website easy to navigate?
How can you make it easy to find your contact information?
Summing up
Landing healthcare consulting clients can seem difficult at first. The good news is that there are lots of ways you can break through the crowd and get the attention of those potential clients. You need to be strategic and think about what will draw them in and make them want to work with you. First, you need to create content that serves both marketing and SEO goals. Then, you need to network as much as possible with people in your industry. Keep your services fresh and unique by offering free consultations to get insight into your potential clients' challenges and pain points. Develop relationships with influencers, and build a website that drives business. Once you've covered all these areas, you'll be well on your way to attracting new clients and growing your healthcare consulting business.